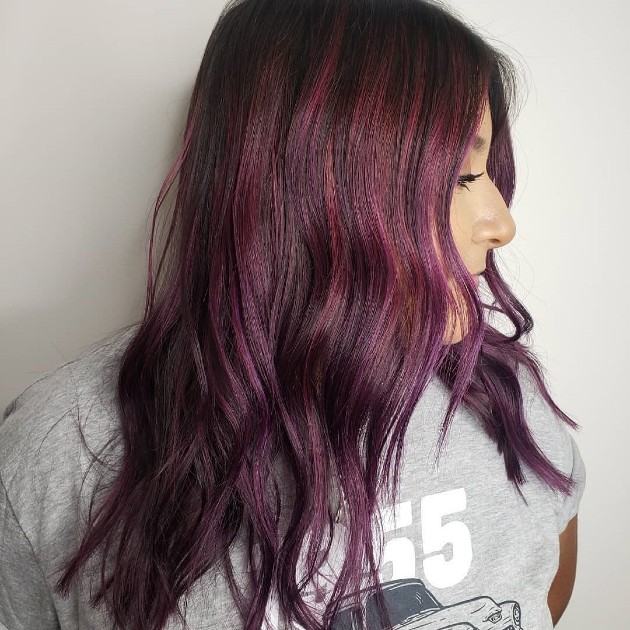 We all know about the importance of living healthy—eating right, drinking water, and making sure the products we use aren't toxic. And yes, that applies even to what you put on your head and in your hair. You might have heard the buzz going around health circles that hair color can cause cancer, and we're here to tell you: don't panic. Read on to learn from the best salons in San Antonio about three reasons why we love Aveda color and how it stands out from the rest.
View this post on Instagram
NO TOXIC CHEMICALS, PLEASE
First and foremost, we love Aveda color because it doesn't use toxic chemicals like many other color lines. Aveda color is 92% (or more) naturally derived from nourishing plant-powered ingredients that don't harm your hair or your health. You can learn more about the ingredients Aveda uses here!
ALL THE SHINE
Another benefit of all those plant-based ingredients? It means getting a color service can actually improve your hair's health and shine. With gentle and soothing botanicals, your hair will look and feel better after a fresh shade—and that's a win-win.
CUSTOMIZE THE HAIR OF YOUR DREAMS
When it comes to hair, one size does not fit all. We love Aveda color because it's totally customizable, and our Aveda artists in San Antonio are trained to personalize your color to deliver exactly what you want. Whether it's a subtle blonde balayage or a vivid, vibrant pink, we've got you covered.
EXPERIENCE THE AVEDA DIFFERENCE
Inspired to try Aveda color? Visit our Aveda salons in San Antonio or request an appointment online to start your hair color journey and experience the Aveda difference!
Comments