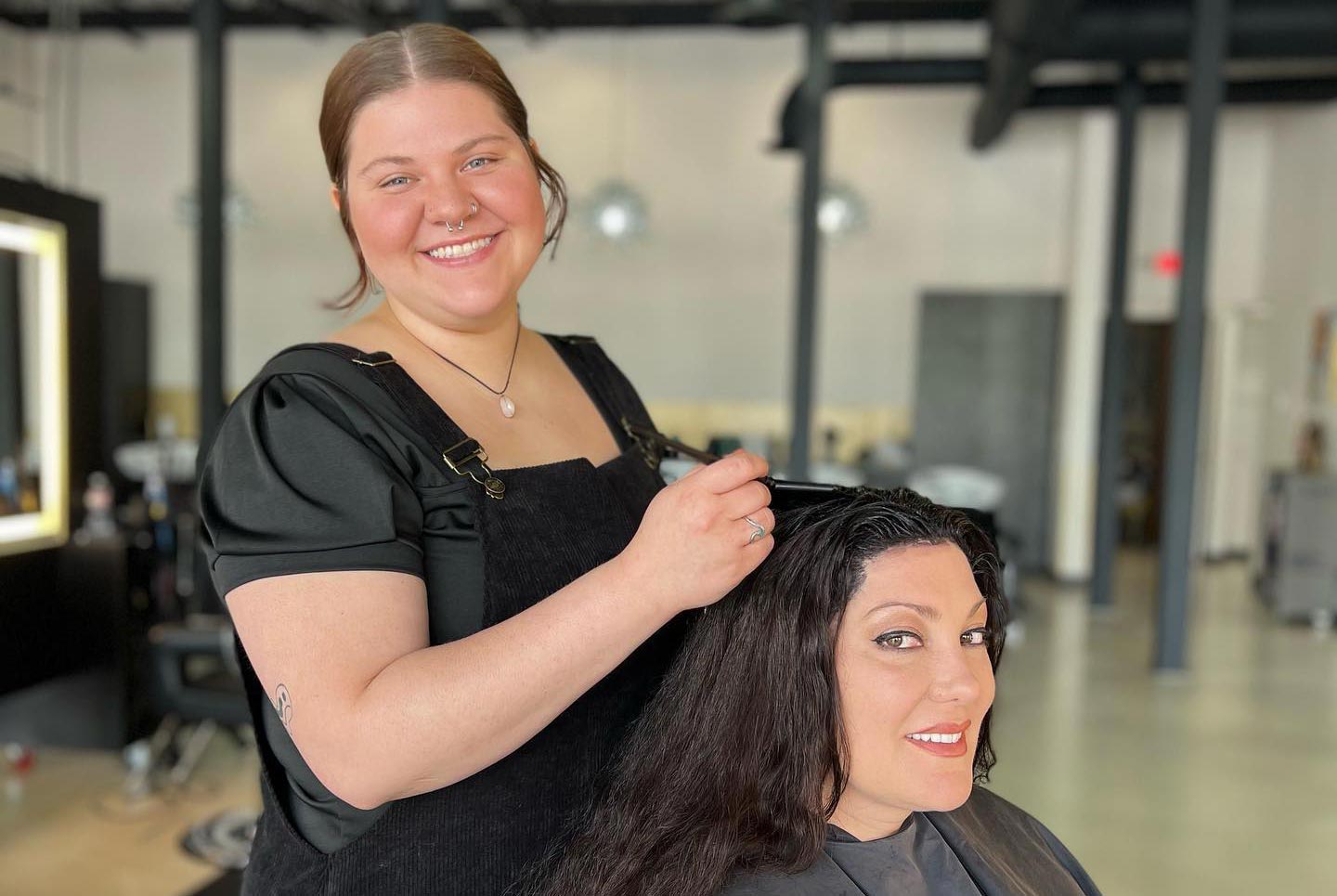 Have you ever wanted to try out a new salon service but your favorite stylist was booked? Or do you want to receive a luxury service at a lower price point? Take advantage of The Studio Program at K. Charles & Co.!
Originally, this program was only at our Alamo Heights location. Now, you can reap the benefits at all three K. Charles & Co. locations! Gather your inspiration photos and we'll meet you in the studio.
WHAT IS THE STUDIO PROGRAM?
The K. Charles Studio Program aims to help our promising stylists get the word out about their services so they can start building their clientele! The studio offers high-end salon services at a lower price point. Our studio stylists offer hair cuts, color, gloss/shine treatments and blow dry services—schedule a session and our team of beauty professionals can achieve your desired style.
WHO ARE THE STYLISTS?
Our studio stylists are the fresh faces on our team! They are either new to the beauty industry or new to K. Charles & Co.. After putting in the hard work to perfect their artistry, they are excited to show off their talent.
In addition to continuing their education by taking weekly advanced classes, our studio stylists have completed K. Charles' intensive training program, an apprenticeship, and have shadowed the most experienced stylists on our team.
Come visit us and treat yourself to a new service while meeting a new face! Our new stylists are excited to build their books and hone their skills—all while giving you an amazing salon experience.
View this post on Instagram
THE PRICE IS RIGHT
When booking with a studio stylist, expect a lower price point! Also, when you schedule your appointment, be sure to set aside some extra time for your experience.
Color: $63+
Hair Cut with Blow Dry: $37
Gloss/Shine: $28+
Blow Dry: $29+
Men's Cut: $27
Ready to meet your new favorite stylist? Call one of our locations or click here to book!
Comments