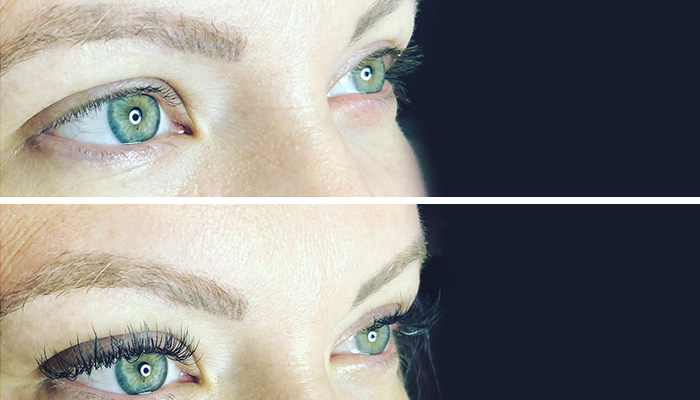 Most of us swoon over bold, long eyelashes, and for good reason—lashes have the ability to accentuate the eyes and bring out your already existing beauty. And while mascara is great, it's also time-consuming to apply and doesn't always deliver the desired affect. That's where we come in—here at K. Charles, the best salon in San Antonio, we offer lash extensions to help you get bold, beautiful lashes. Read on for the details!
View this post on Instagram
WHAT ARE LASH EXTENSIONS?
Lash extensions are a service that enhances the length, curliness, fullness and thickness of your natural lashes. The extensions are glued individually on top of your natural lashes. They are made out of synthetic materials and not tested on animals.
WHO CAN GET THEM?
Anyone can get lashes as long as they have at least 3mm of natural lash length. The best part? Our artists can customize your extensions to fit your face and eye shape.
HOW LONG WILL THEY LAST?
The extensions will last anywhere from three-to-six weeks, depending on your natural lash cycle and maintenance. To care for them, we recommend avoiding lash curlers, mascara and glycol products. We also recommend gently washing them with shampoo (which we offer in the salon) to keep them clean and safe.
HOW CAN I BOOK MY EXTENSIONS?
We offer lash extensions at both our Bulverde and Stone Oak locations. We would love to give you a 15-minute complimentary consultation to discuss whether lash extensions are a good fit for you and answer any questions you might have about the process or maintenance. To schedule this consultation, call us at 210.403.0955 or stop by either location.
Comments