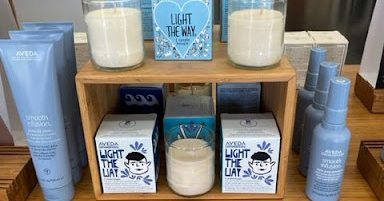 It's April, and here at K. Charles & Co.—the best salons in San Antonio, Texas—we're celebrating Mother Earth all month long.
Our environmental roots run deep at K. Charles & Co. Did you know we were the second Aveda salon in the state of Texas? We're proud to have been at the forefront of the organic movement in beauty from the moment we opened, and continue to uphold Aveda's standards every day by using and retailing natural, plant-based products and raising funds to help environmental causes.
This year, we're highlighting clean water awareness and donating a percentage of each Aveda's Light the Way candle and Shampure Bar to funding clean water. Clean water is a basic human right, and we're thrilled to be helping the cause this Earth Month.
Light the Way Candle
This limited-edition soy wax candle features an organic ginger and ginger lily scent from India. It retails for $12, with all profits going to fund clean water around the globe.
Purchase a Light the Way candle this month and 100 percent of profits go to funding clean water efforts.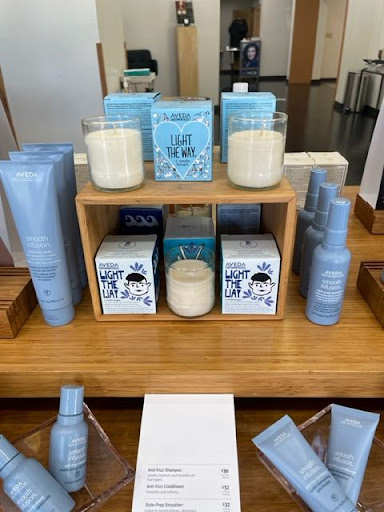 Shampure Bar
Aveda's limited edition Shampure Bar is 94% naturally derived, and gently cleanses to provide weightless, long-lasting nourishment while infusing hair with Aveda's signature, calming Shampure aroma.
Purchase online or in our salons for a limited time, and Aveda will donate $5 for every bar sold to Charity:water. 
Donate to Charity Water
You can also help the 771 million people across the globe who lack basic access to clean and safe drinking water by donating to Charity Water.
This organization implements community-owned water projects with local partners to help facilitate comprehensive water, sanitation, and hygiene programming to protect everyone's long-term health.
Join K. Charles & Co. this month in making the Earth a better place for everyone to live.
Comments