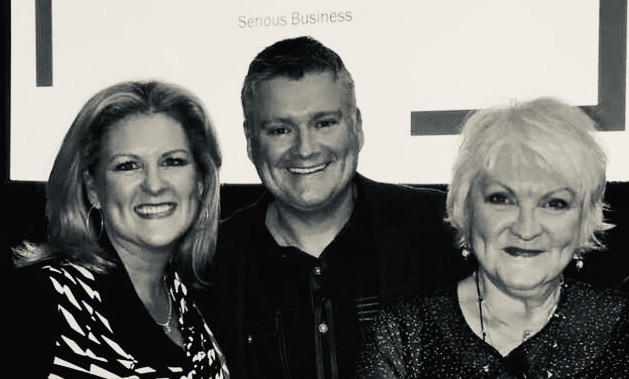 K. Charles Aveda salons in San Antonio have always been family-owned and operated, and that's not changing any time soon. But as our co-owner Chase leaves management (to his sister Holly) to pursue a career back in the construction industry, we wish him all the love and success in the world.
A THANK YOU FROM CHASE
I'm writing to say thank you to everyone in our wonderful salons—it's been an honor to work beside each of you representing the K. Charles brands. From as far back as I can remember, I have been a part of the K. Charles family, from the day my mom opened her first salon, to helping her clean the floors and picking up, to helping my sister and mom design, build and operate the Aveda Institutes and now being a co-owner of four fantastic locations and one very handsome Barber Shop.
I've spent a better part of 14 years being actively involved with this wonderful business and have enjoyed meeting each of you and watching you grow into the artists you are.  Mom, Holly and I are all so blessed that you have touched our lives and have given so much to each other and to our customers.
Personally, I have a desire to return to the field of general contracting and take on a new business role (as many of you know I've kept up with that industry by doing a few projects here and there over the years). I have stepped down from my partnership with Holly to start this new journey. I am very excited for Holly and the amazing K. Charles team—Holly's passion for each of you and these salons far exceeds anything I could express in this blog.  She is your biggest fan and she's one of the most knowledgeable salon owners and cosmetologists I know.  Basically, you are in very good hands! God bless each of you and I am sure I will see you around.
Comments