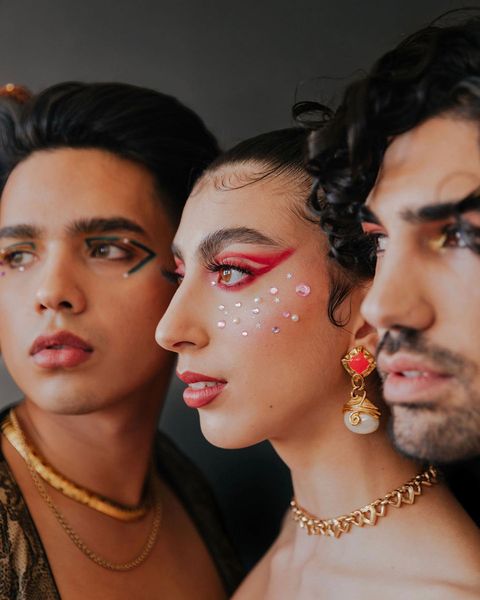 Grab your broomsticks, spooky season is officially here! Halloween is the perfect opportunity to dress up & get creative—and makeup is a key component in any BOO-tiful look.
Whether you're in need of a last-minute costume or just looking for a chance to show off your makeup skills, here are three looks fit for a Hallo-queen:
1. Retro Starlet
From Blonde to Don't Worry Darling, mid-century styles are definitely having a moment this year. 1950s makeup is classic, glamorous, and a great excuse to snag that red lipstick you've been eyeing. To complete this look, all you'll need is black eyeliner for the cat-eye effect, a bold lipstick, and your favorite pearls.
2. Pixie-Perfect Shimmer
View this post on Instagram
The sparkling makeup looks on HBO's Euphoria had everyone talking this spring, and they're the perfect inspo for a show-stopping fairy look. You'll need plenty of glitter, vibrant eyeshadow—and a few rhinestones if you're feeling daring.
3. Vamp It Up
View this post on Instagram
Looking to take a walk on the spookier side—while still keeping it glam? Go for a sultry vampire look! You'll need dark lipstick, black eyeshadow, and generous highlight & contour for that "creature of the night" complexion.
P.S. When you're done with your makeup, complete your look with a blowout & style! Book your Halloween makeover online here.
Comments