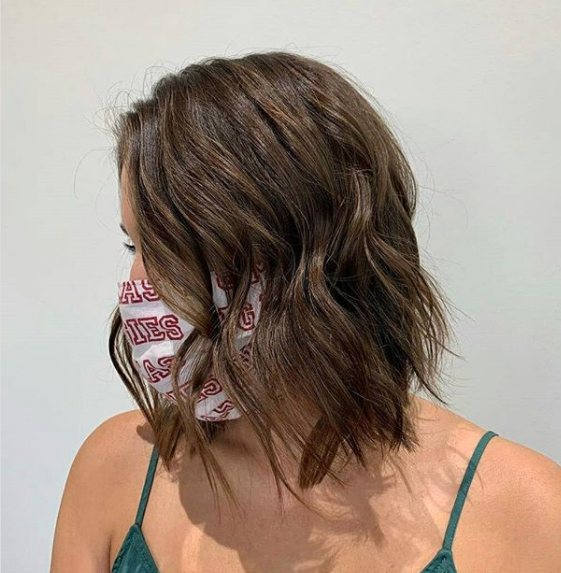 Does the thought of changing to a new shampoo from the one you know and love sound scary? What if it weighs your hair down? Or your strands end up dull instead of shiny? After time, even the best shampoo can become less effective. At K. Charles & Salon Syzygy, the best salons in San Antonio, TX, we encourage our clients to date around when it comes to shampoos.
As you age or go through hormonal changes, your hair will change. It can become more dry or oily, and even change texture. Introducing new products can produce better results.
Aveda has a wide variety of shampoos for every hair type, and they come in travel size, too. So you can give it a try without making a commitment.
Shampoo Swaps

At K. Charles and Salon Syzygy, we love and use all of Aveda's shampoos, and we're experts on which ones are most effective on every type of hair. Here are a few of our recommendations to keep your hair looking its best:
Do you love the moisture you get from Dry Remedy Moisturizing Shampoo? We know. It's one of our faves, too! You'll also love Nutriplenish Shampoo Light Moisture for its nutrient-powered hydration. It comes in a light and rich formula to customize to all hair types.
Are you addicted to the squeaky clean results you get from Rosemary Mint Purifying Shampoo, but need to balance out its clarifying formula with moisture? Try Sap Moss Weightless Hydration Shampoo a couple times per week. It'll give you the weightless hydration you need.

There's nothing like Shampure Nurturing Shampoo for everyday use. Change it up every once in a while with Cherry Almond Softening Shampoo for its amazing softening properties and delicious scent.
Finally, for our Damage Remedy Restructuring Shampoo lovers—we have news! Aveda just released Botanical Repair Strengthening Shampoo, it's newest strengthening shampoo. This luxury cleanser helps strengthen and repair damaged hair with the power of plants, gently removing excess sebum, product build-up and pollution.
Ready to dip into the shampoo dating pool, but not sure where to start? Consult with one of our Aveda experts at K. Charles and Salon Syzygy and we'll make an introduction.