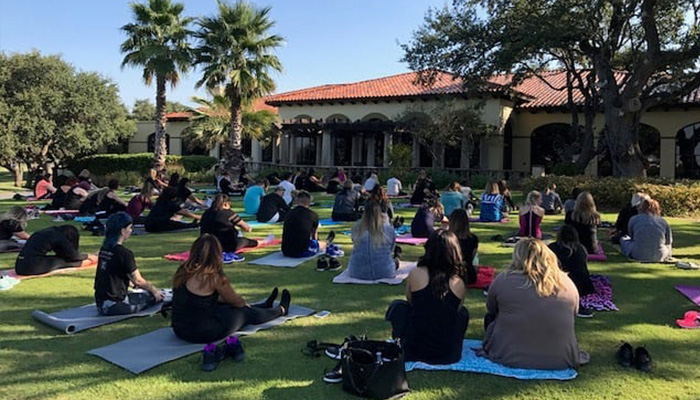 Here at K. Charles Salons, as the best salons in San Antonio, Texas, we are always thinking of ways to offer above-and-beyond experiences to our guests, so we are excited to announce our newest way to do just that: The Studio at K. Charles. The Studio is our new talent division at our Broadway location, created to offer high-end salon experiences to guests at a lower price point. Read on for the details!
WHAT SERVICES ARE OFFERED THROUGH THE STUDIO?
When you book with a Studio Stylist from The Studio, you can get a haircut, blow-dry, color service, gloss/shine service and botanical therapy.
WHO ARE THE STUDIO STYLISTS?
Some of these stylists have years of experience but are new to the area or to our salon, so The Studio program will help them get the word out about their services and build their books. Some of the stylists are new to the industry and are ready to show off their hard-earned talent after going through our extensive apprenticeship program.
WHAT ARE THE PRICES LIKE?
Color: $60+
Gloss/Shine: $25+
Blow Dry: $27 +
Cut with Blow Dry: $35+
Men's Cut: $25+
Botanical Therapy: $20
WHAT CAN YOU EXPECT?
As always with our Aveda salons in San Antonio, you can expect excellence as our guest. The Studio Stylsts are highly educated, trained in our best practices and have proven they have the skills and artistry it takes to work with us. Plus, they have the full support of the rest of our team, so we promise you are in great hands.
READY TO BOOK?
Give us a call at 210.798.3383, stop by our Broadway location in San Antonio, or book online.
Comments