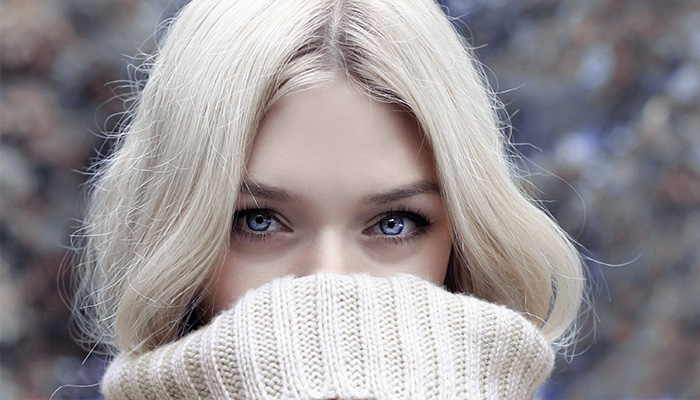 It's December in Texas, and this means loads of holiday shopping and running around, not to mention enjoying the cooler weather while it lasts. Although San Antonio winters aren't as cold and brutal as some northern climes, we still get our share of it, and the shifting conditions can do a number on your skin and hair. Here are a few hints for keeping you looking fresh and hydrated all winter long.
The first thing, which we can't stress enough, is to drink water. All day long. Reusable water bottles are just getting more and more chic, so pick one that suits your personal style and bring that water bottle wherever you go.
The next thing to consider is making sure you're using the right products. What you use in the summer might be too light for the winter months, with the changing weather outside and forced heat indoors. Change up your cleanser to something like Botanical Kinetics All-Sensitive Cleanser, which doesn't strip your skin of its moisture, and follow that with a good, thick moisturizer like Tulasāra Renew Morning Crème or Botanical Kinetics Hydrating Rich Crème.
Winter can take a toll on hair as well, and between the cold air and increased static, you can find yourself dealing with damaged, dry tresses in need of some love. That's when it's time to pop on in to K. Charles for a Botanical Therapy Conditioning Treatment. You can choose between a moisturizing or reparative treatment, both of which are tailored to your needs to give your hair the extra boost it needs to make it through the colder months looking healthy and shiny. New to our salons? Here's $20 on us to hydrate your skin and hair this winter.
Remember while you're rushing around this winter to take time for yourself, and to take care of your skin and hair. Stop by any of our award-winning San Antonio salons to pick up your Aveda product favorites or to get your own Botanical Therapy Treatment.
Happy winter and stay hydrated!
Comments