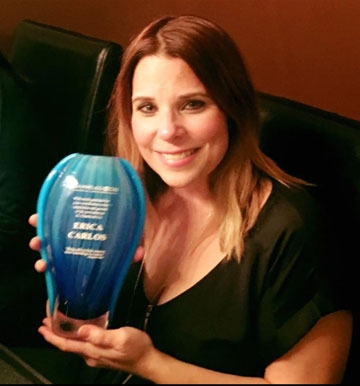 Our beloved stylist Erica Carlos is moving to Georgia, and though she will still be back in the salon every six weeks working her magic behind the chair, we can't help but feel sentimental about her departure. Read on for a letter to Erica from our owner, Holly.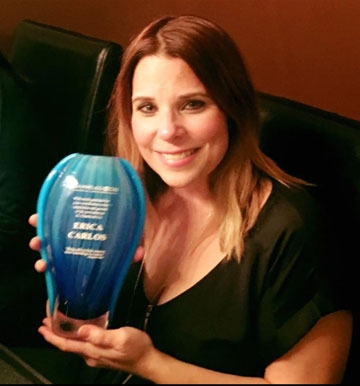 Source: K. Charles
Erica started with us in August of 2000 as an apprentice. I remember hiring this seemingly shy and timid woman, and deep down knowing she was a diamond in the rough. She immediately proved me right—she was, and still is, a fighter for her goals. Erica moved up the ranks quickly and gave back to our company as one of our Education team leads. She has hit and busted every ceiling and we use her success as a benchmark for the entire company. (Seriously, if we are setting a new goal, we put it up against Erica's successes.)
When I think of Erica now the word that comes to mind is gratitude. Erica has stuck with our company and our family through several changes not only in policies but also in team members. The loyalty and trust she has for the company is very humbling as an owner.
She is not what you would categorize as a typical hairdresser (she doesn't like the limelight). She is humble and super intelligent—just truly a beautiful person, and I am honored to know her and feel such pride to have watched her grow for all these years. We will miss her, although we are grateful we will still see her every six weeks or so when she visits her regular guests. Congratulations Erica and Robert—Georgia is gaining one hell of a Texas peach!
We can help you find a new stylist you'll love for when she's busy picking Georgia peaches. Give us a call at 210-798-3383.