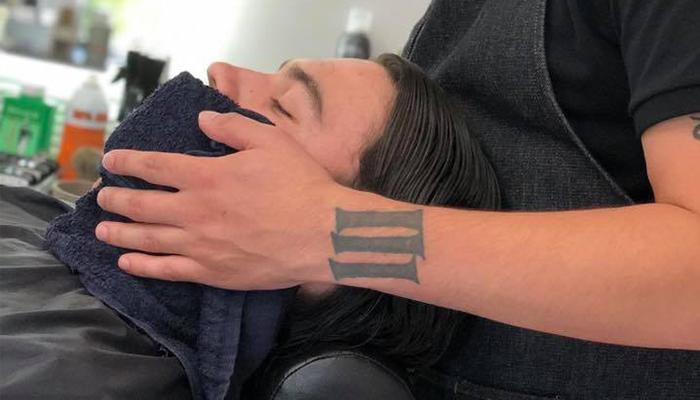 It's 2018, and well-groomed men are in. Gone are the days when salon and spa services were just women getting haircuts, manicures and pedicures with cucumbers on their eyes. Barbershops are delivering grooming and relaxing services catered specially to men. The best part? There's whiskey involved. Read on to learn about what we've got to offer the dudes of San Antonio.
IT'S ALL IN THE (BEARD) DETAILING
Your beard is important. It introduces you before you can introduce yourself. So, it's important to take care of it! We invite you to come by, lay back and relax while we detail your beard with a hot towel and lather. Our experts will give you a crisp, clean line with a straight-edge razor to finish off your look. Plus, we use beard oil and beard balm to lock in moisture—so you will look and feel fresh longer.
BUZZ BUZZ
We specialize in fades and scissor cuts for all types of men's hair. Whether you want a professional cut fit for a gentleman or something more edgy, creative and modern, our specialists can do it all. We finish your cut with a hot towel for relaxation and a clean-up around your neckline using a straight-edge razor to keep things sharp.
FACE IT
There's nothing like a facial to make you look and feel amazing from the inside out. Our men's facials are designed to cleanse, exfoliate and moisturize your skin. Plus, it's hella relaxing.
GUYBROWS
Want to groom those brows? We've got you. We use a soft wax or straight-edge razor to get your brows looking clean and tailored.
Convinced? Learn more about our services here, then call us at 210.318.2825, stop by our barbershop in San Antonio or book online.
Comments